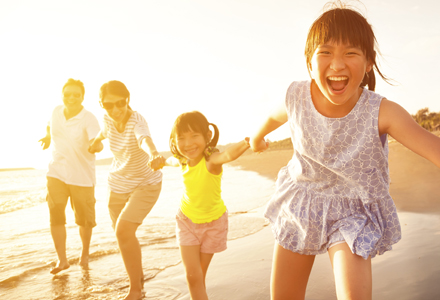 Here at Lake District Family Dentistry, our team provides a comprehensive variety of services to fit the dental needs of every member of your family. We welcome patients of all ages, from pediatrics to mature adults, every patient is treated with professionalism and sincerity. Our team has a mission to provide you with excellent service, education and care! You and your family will experience quality and comprehensive evaluations at the initial appointment and during your routine dental visits. An initial hygiene appointment may include:
Medical History Review.
Dental Prophy/ Cleaning.
Diagnostic Digital Radiographs.
Oral Cancer Screening.
Intraoral Photography.
Periodontal Disease Screening.
CBCT imaging.
We stress the importance of regular routine dental check-ups because they allow our team and dentists the opportunity to detect and prevent serious oral and general health problems from occurring. During dental care visits (typically every 6 months), Dr. Carlton, Richter, or Mangum will review your overall health and evaluate your dental health. We believe that every patient should be educated about the mouth and body connection and understand how to better care for their teeth AND body.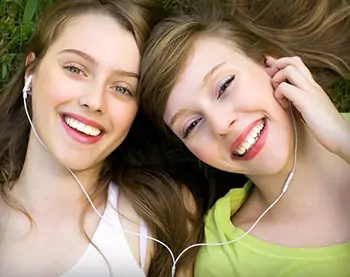 A well-educated patient is better able to prevent issues from arising. When dental problems are detected and diagnosed early, our team of professionals can better help to provide the best treatment. Digital radiographs and periodontal disease screenings help us to detect dental problems between the teeth as well as beneath the gums that may not be apparent otherwise. Our patients leave understanding that early detection of cavities or gum and bone disease is crucial in preventing more serious health problems, like heart disease and diabetes.
While your dental hygiene habits might be exceptional, it is still important to have your teeth and gums professionally cleaned. Plaque and tartar can build up over time despite your best efforts, as regular brushing may not remove them. If left untreated, plaque and tartar buildup leads to Periodontal Disease and early tooth loss.
If our team of hygienists and/ or dentists identify any problems with your oral health during a routine visit, the best course of action to treat the issue will be presented to you. A comprehensive exam and diagnosis is crucial for achieving the best treatment results.
Give us a call today at Lake District Family Dentistry to schedule an appointment for your family's routine dental checkup!