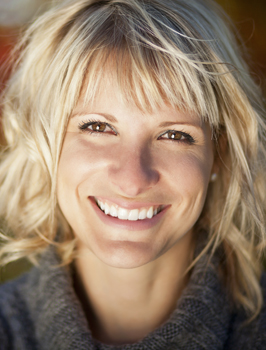 At Lake District Family Dentistry, we want you to feel good about your smile. Our doctors offer several cosmetic dental options. We understand that having confidence in how you look is important! Sometimes the only obstacle between you and success is how you perceive yourself and cosmetic dentistry often improves self esteem! Our cosmetic dental services include the following:
Porcelain Veneers.
Dental Implants.
Implant-supported Dentures.
Composite Restorations.
Porcelain Crowns.
Porcelain Bridges.
Zoom Teeth Whitening Systems (Take-Home and In-Office options).
Botox.
Cosmetic Dermal Fillers.
Orthodontics and Clear Aligners.
In addition to improving aesthetics, cosmetic dentistry can also improve your dental health!
Botox and Dermal Fillers
Botox and Dermal fillers are used regularly to enhance the cosmetic appearance of the face and lips. They are both temporary but can provide patients with a more youthful look by smoothing or filling areas of the face that show signs of age. Both Dr. Carlton and Dr. Richter are trained to use several different Allergan products such as Botox, Juvederm XC and Voluma to make subtle enhancements to the face and lips.
Missing & Damaged Teeth
The cosmetic disadvantages of missing teeth are obvious, but the loss of a single tooth can lead to more serious problems if left uncorrected. For example, loss of bone in the jaw is often associated with missing teeth. The bone resorbs over time. Patients who suffer from early tooth loss may also experience unwanted facial sag, or even an overall collapse of the face due to the loss of jaw support. Losing a tooth prematurely also allows the teeth around the empty space to change positions, which is usually quite unfavorable.
We offer dental implants, dentures, and porcelain bridge restorations to replace missing teeth. Our doctors will recommend the ideal option to replace the teeth on an individual basis, as every patient is different and should be evaluated with care and consideration of the patient's dental state and overall health.
If teeth are damaged, the doctors at Lake District Family Dentistry can use either Composite Resin, Porcelain Dental Crowns, or Porcelain Veneers to restore the cracked or broken teeth. Crowns and veneers will cosmetically fix teeth, add strength, and help to protect them from further damage. If teeth are simply discolored but have no significant damage, we offer even more conservative options to give an aesthetic result. One of our ZOOM Teeth Whitening procedures may be a great option!
Our orthodontic appliance therapy is successful in correcting bite problems, such as overbites, underbites, and crossbites. To straighten crooked teeth, traditional brackets can be used or a series of custom aligners can be fabricated and worn by patients. Both children and adults can benefit from our orthodontic services. We take special care to be sure that the right procedure is offered for each individual patient by doing thorough assessments using the latest technology! Our 3-dimensional CBCT can help show skeletal and dental issues as well as airway problems that may need to be addressed orthodontically.