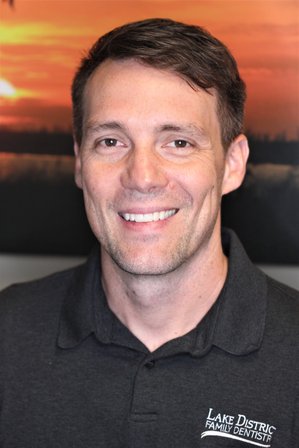 Dr. Aaron Mangum graduated magna cum laude and received his bachelor degree in Biological Sciences from Louisiana State University in Baton Rouge. He graduated from the LSU School of Dentistry in 2009 finishing in the top 5% of his class. In dental school, he was the recipient of the Hanau Best of the Best in Prosthodontics Award as well as the Excellence in Prosthodontics Award from the Southeastern Academy of Prosthodontics.
Dr. Mangum is extensively trained in surgical placement and prosthodontic restoration of dental implants completing countless hours of education at the Misch Institute, Zimmer Institute, Las Vegas Institute for Advanced Dental Studies, and Implant Logistics. Additionally, he completed a rigorous mini surgical implant residency at the Dominican Training Institute in the Dominican Republic. He is a recognized Fellow at the Misch Institute and received the highest recognition of Board Certified Diplomate in the International Congress of Oral Implantology.
He is an active participant in the Academy of General Dentistry, American Dental Association, Louisiana Dental Association, and the local Central Louisiana Dental Association. He received the LDA New Dentist Award in 2017 for distinguishing himself by giving his time and talents in civic involvement, public service, and unselfish devotion to the dental profession. Since participating in a two year mission for the underserved population in Central Mexico, he is fluent in Spanish. He is an active Rotarian, serves as a board member of Crossroads Soccer Association, and loves working at Community Healthworx, a local charity dental clinic.  Dr. Mangum is active in his church, loves spending time with his wife and kids, and enjoys getting out into the community and educating the public about the importance of good oral health. He loves soccer, backpacking, hiking, running, cycling, triathlon, and has even competed in Ironman competitions.