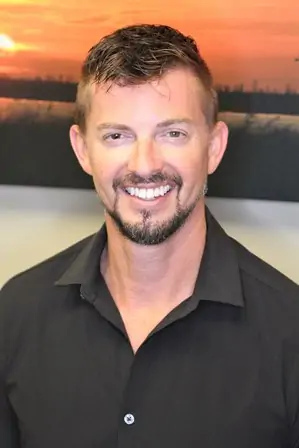 Voted overall winner of the 2014 "Aesthetic Eye" competition at the International Association of Comprehensive Aesthetics confirms his dedication and commitment to comprehensive and cosmetic dentistry.
Dr. Carlton attended Louisiana State University School of Dentistry after completing his undergraduate education at Centenary College in Shreveport, LA. He returned to Alexandria, LA to begin working in private practice in 1998. Since that time, Dr. Carlton has received several honors for his leadership and service to his dental profession, including being awarded the New Dentist Award from the Louisiana Dental Association in 2005. As an active member and two-term past president of his local dental association, he was elected to the LDA's Board of Directors, and also participates in the state's dental Governmental Affairs and ethical review panels.
A firm believer in continuing education, Dr. Carlton is a graduate and Fellow of the prestigious Las Vegas Institute for Advanced Dental Studies. He currently lectures at the Institute in the field of dental sleep medicine and provides sufferers of obstructive sleep apnea with alternatives to CPAP therapy. He has incorporated a Center for Dental Sleep Solutions within his dental practice where patients benefit from the many options of Oral Appliance Therapy for the treatment of TMJ, Bruxism and Sleep Breathing Disorders. He is also internationally published on treatment for sleep breathing disorders. He currently a member of The Louisiana Academy of Sleep Medicine, International College of Cranio-Mandibular Orthopedics,  American Academy of Dental Sleep Medicine,   American Academy of Physiologic Medicine & Dentistry  In 2017, Dr. Carlton was flattered when he was invited to join the prestigious American College of Dentists, a group of the most elite in the profession!